"Happiness is not achieved by the conscious pursuit of happiness; it is generally the by-product of other activities." ‒ Aldous Huxley
This site is currently a work in progress. Please excuse any poor formatting or bugs.
Guy Dalziel is a Linux systems engineer and Linux / AWS / PostgreSQL administrator. He currently works as the Linux system administrator at Akixi administering and developing ~100 CentOS Linux-based production servers, PostgreSQL databases, and all aspects of associated AWS cloud infrastructure: including AMI creation, EC2 instance configuration, RDS databases, VPC configuration, S3 backups, and asset tracking.
Previously, he was the senior broadcast engineer at Kantar Media where he administered ~200 Linux-based production systems; developed and tested Linux-based broadcast systems and technologies used within the data centres; peformed in-depth analysis of reference site data; and supervised data centre operations.
He is highly logical, analytical, and passionate about computers ever since he got his first computer at seven. He hates ineffeciency and is always looking for ways to improve existing systems and practises. System administration is a profession that requires expertise in many things that take time to learn; with an insatiable desire for knowledge, he spends much of his personal time reading technical books and experimenting with technology in order to grow and develop his knowledge and skills.
After configuring hosted remote Linux servers via SSH for several years, he decided to install Slackware Linux on his desktop and fell in love with it. After several years, a desire to learn the deeper mechanics of GNU/Linux systems led to the Linux From Scratch project through which he was able to compile his own systems from scratch via source; through his involvement with the community he became an official editor of Beyond Linux From Scratch and wrote instructions and provided hundreds of updates for the compilation of Linux software packages.
He is a command line user and feels most at home in such environments, and prefers using Red Hat / CentOS / Fedora Linux distributions.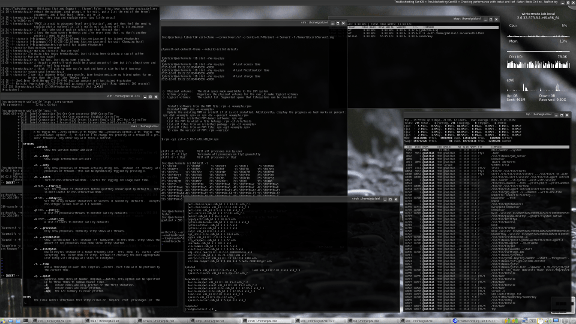 Technical Knowledge
System Administration / Development



Linux : Excellent knowledge of CentOS Linux systems; 20+ years Linux experience; ex-developer of Beyond Linux From Scratch Project

Responsible for administration and development of over 100 Linux production services. Researches and develops latest technologies to meet business needs.

Windows : Excellent knowledge of Windows Server, Active Directory, and Group Policy

Researched, designed, and implemented a multi-site Active Directory network which allowed multiple offices in the UK to access external resources via VPN connections. Designed Group Policies, group permissions, and migrated to AD control with no loss of productivity.

Web Servers: created a CentOS Linux web server with Nginx, PostgreSQL, and PHP. Excellent knowledge of Apache HTTPD and Apache Tomcat.
Mail Servers: created a CentOS Linux mail server with Postfix, Dovecot, SpamAssassin, DKIM validation, SPF, and DMARC policies.
DNS Servers: created a CentOS Linux DNS server with BIND, DNSSEC, and DANE/TLSA validation.
PostgreSQL: Excellent knowledge of replication, upgrading, backing up and restoring 500GB+ databases, and troubleshooting performance issues.
Misc : TLS Certificates


AWS SysOps Administration / Cloud Engineering



Virtualisation: Elastic Compute Cloud (EC2), Elastic Block Store (EBS), Reserved Instances, CloudWatch
Networking: Virtual Private Cloud (VPC), Elastic IPs, Load Balancing, Virtual Private Network (VPN), Peering, Public/Private Subnetting, Network ACLs, Security Groups
Data Storage: PostgreSQL (Read-Replication Across Availability Zones), Relational Database Service (RDS)
File Storage: Simple Storage Service (S3), Glacier
Access & Security: Identity & Access Management (IAM), CloudTrail


Ruby Shell Scripting


Education
In Progress

Amazon Web Services (AWS) SysOps Certification - Self-Studying

Achieved

2010 -- 2011: Level 3 Diploma in IT (Distinction * Distinction) - London Electronics College